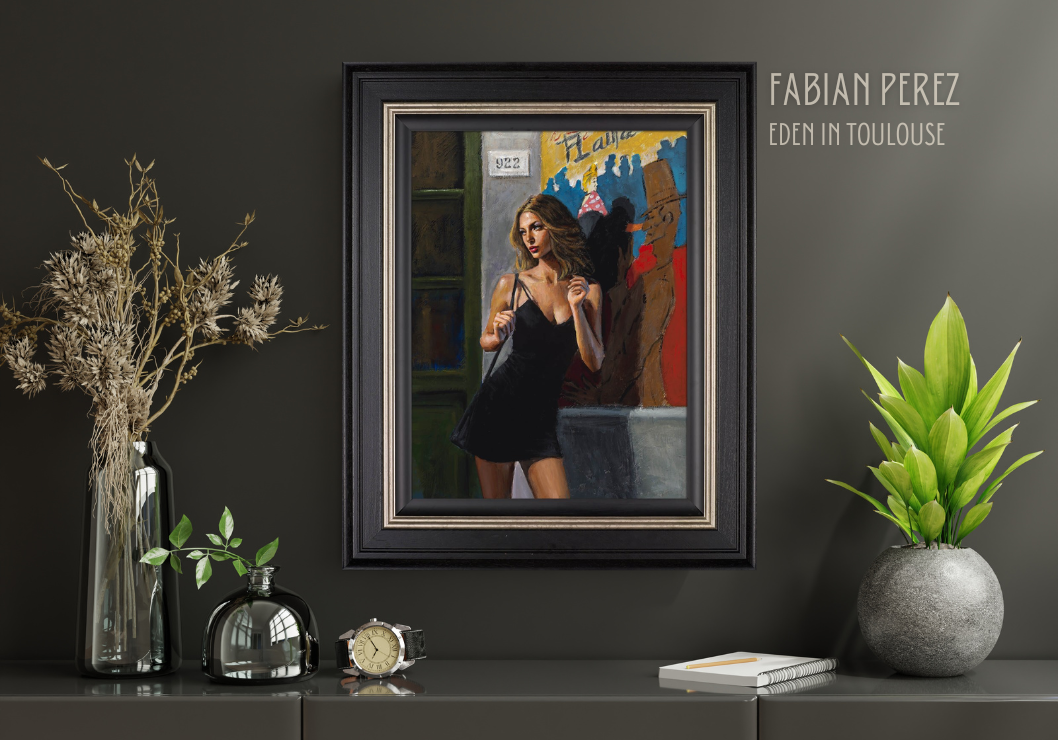 Fabian Perez - Eden In Toulouse
7/11/2023
World renowned artist Fabian Perez has gifted the art world with another beautiful Limited-Edition release, "Eden In Toulouse." This new piece is a celebration of Toulouse-Lautrec within Perez's world and features his new muse 'Eden', a stunningly beautiful woman, who radiates passion within the painting. Only 95 copies of "Eden In Toulouse" are available in the edition, making this a truly unique opportunity for art lovers.
This piece is a true reflection of the mastery of Fabian Perez, capturing the perfect juxtaposition of beauty and elegance with the grit and shadow of everyday life.
Measuring 18" x 24" and priced at £2,395, "Eden In Toulouse" is available to purchase at Gallery Three. Art enthusiasts can buy online at gallerythree.co.uk, via email at info@gallerythree.co.uk or by phone at 01283 712 900. Buy artwork by Fabian Perez at Gallery Three and receive exemplary customer service and support throughout your art collecting journey.
Perez's work is highly sought after, and this limited edition piece is sure to attract attention from collectors and fans alike. Don't miss your chance to own a piece of contemporary art history and add "Eden In Toulouse" to your collection today.