Each year Gallery 3 hosts an exciting calendar of exhibitions with leading national and international artists in attendance. These champagne evenings are fun and relaxed and provide the opportunity for customers to meet their favourite artists.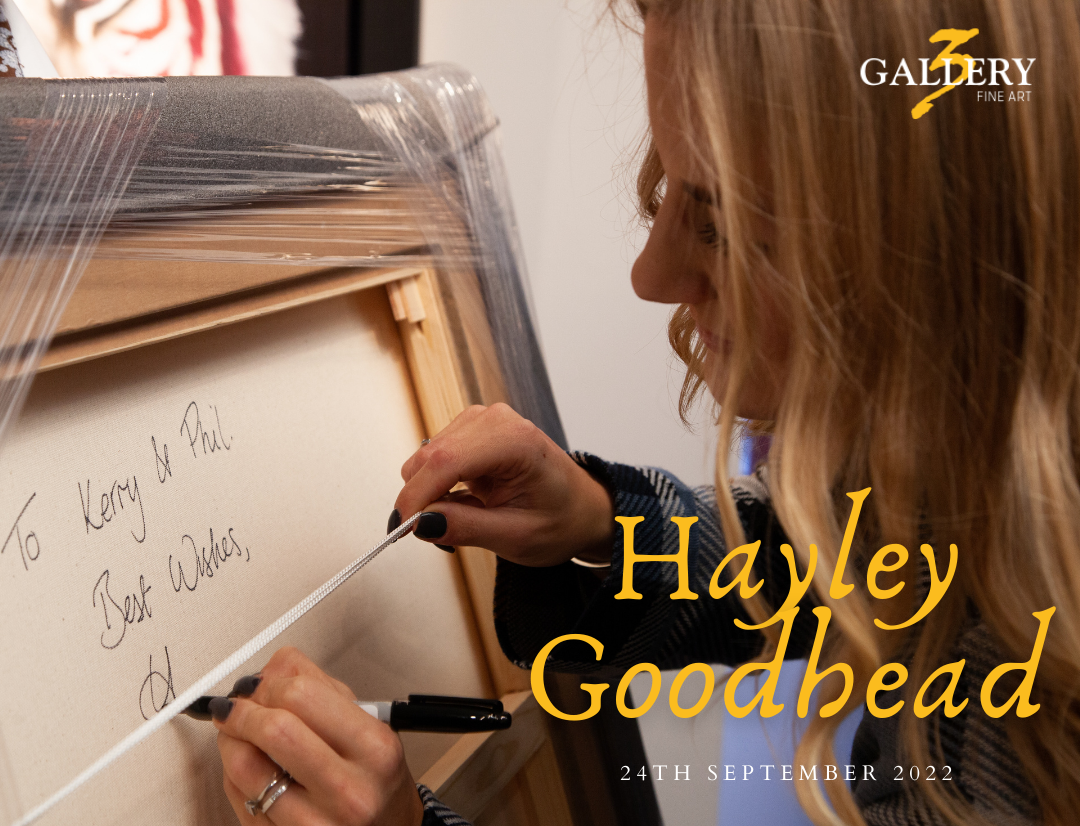 SATURDAY 24TH SEPTEMBER - SUNDAY 25TH SEPTEMBER
Hayley Goodhead
Gallery 3 Barton Marina
We are pleased to announce we will be hosting an evening with astoundingly popular artist Hayley Goodhead. Set to be a night to remember, this event will feature some exciting new work by Hayley. Join us at Gallery Three, grab a glass of fizz and view...
MORE INFO
SATURDAY 24TH SEPTEMBER
Come and Meet Hayley Goodhead
Gallery 3 Barton Marina
2:00pm - 4:00pm
We are excited and privileged to have Mark Curryer showcase a truly exciting exhibition of his works. Mark's stunning images are created with little conventional brush work. Instead he uses a wide range of alternative tools including rollers and scrapers...
MORE INFO